SOLUTIONS

FOR EVERYONE
Service is the foundation that Health Cost Solutions is built on. We believe in aggressively serving our members and clients in every aspect of their health benefits. Whether you're an HCS member looking for answers, an employer searching for the best benefits package for your staff or a broker wanting to learn about the latest products and services in the industry, HCS has solutions for you.


FREQUENTLY ASKED QUESTIONS
How do I access the secure Member Portal?
Click here to access the Member Portal and log in through our secure system.
member portal
How can I replace one of my plan documents or ID Card?
Order a replacement ID card or print a temporary ID card from our Member Portal member portal
How can I get a summary of my health plan benefits?
Find summary plan descriptions by first logging in to the Member Portal.
member portal
How do I check the status of a claim?
Log in to the Member Portal to see the status of your claim.
member portal
How do I look up eligible providers in my network?
You can find provider information in the Member Portal by logging in.
member portal
I never received my Explanation of Benefits; how can I get a replacement?
Obtain a replacement Explanation of Benefits by logging in to the Member Portal.
member portal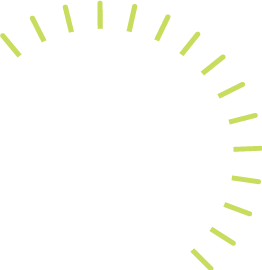 CUSTOMER SERVICE
Providing excellent customer service is our standard. At Health Cost Solutions, we provide clients and customers with several avenues to access customer service:
Online 24/7access to our secure Member Portal
Ability to email questions or concerns directly to our claims department at info@hcsbenefits.com
Over-the-phone support from our customer service team by calling 1.800.526.3919
BENEFITS INFORMATION
Forget having to sort through stacks of health insurance papers. Find your employer's schedule of benefits and much more online through your secure login.
Once you register, simply log in and have access to a wealth of information:
Benefits
View/print your current summary plan description
Search for a preferred provider available to your benefit plan
View/print miscellaneous forms
Update your personal PIN number
Update your demographic information
Print a temporary identification card
Request a new identification card
Check claim status
Print explanation of benefits on completed claims
At Health Cost Solutions, we want to provide the best service possible to resolve any claims questions you might have. Members have the ability to submit general questions or claim specific questions that will be responded to within 1 business day.
Click here to access your Benefits Information
Explanations of Benefits
Explanations of Benefits are provided to covered employees and providers when claims are processed for payment. The design of the explanation of benefits is to give the employee and the provider valuable and precise information on the result of the benefit determination.
Explanations of benefits are available to the employee via several different options.
Monthly family explanation of benefits are mailed to the employee's home
Employees can opt out of the traditional paper explanation of benefits and receive electronic EOBs by sending an email to myeob@hcsbenefits.com with your name, group and member number
If a per claim explanation of benefits is needed prior to receiving the monthly family explanation of benefits, this can be printed by viewing the particular claim after you have registered and received your secure login
At Health Cost Solutions, we want to provide the best service possible to resolve any claims questions you might have. Members have the ability to submit general questions or claim specific questions that will be responded to within 1 business day.
Click here to access your EOB
FIND A PROVIDER
Listed below are direct links to various preferred provider networks in the event you need to verify provider participation in your preferred network. The ID card provided to you by Health Cost Solutions indicates the preferred network to which your employer has access.
Flexible Spending Account
Flexible Spending Accounts are offered on a group by group basis. Check with your human resources department to see if your employer offers this added benefit.
With a Flexible Spending Account you can use pre-tax dollars to pay for unreimbursed medical expenses as defined by the IRS. If your employer participates in Dependent Care Accounts, your pre-tax dollars can be used to offset this ever-increasing expense.
Another advantage HCS offers for Flexible Spending Accounts is the Benny Card – your FSA debit card. Check with your employer to see if this option is available to you!
The FSA debit card makes it fast and convenient to access the money set aside in your FSA. The card contains the value of your annual health care FSA election amount. Your debit card can be used to pay for qualified medical expenses not covered by health insurance. Just swipe and go!
FSA Resources:
ACCOUNT MANAGEMENT
HCS deploys an account management strategy that allows each client to have a dedicated Account Manager as well as a dedicated Client Service Specialist. This team sets the framework for excellent customer service and client care.
Eligibility Management
Eligibility and billing records are maintained electronically by HCS within the claims adjudication system. This allows clients to be assured that all claims, including prescription drug card transactions, are adjudicated based on the patients eligibility.
Consolidated Omnibus Budget Reconciliation Act (COBRA)
COBRA provides certain former employees, retirees, spouses, former spouses, and dependent children the right to temporary continuation of health coverage at group rates.
Employer Aggregate Protector (EAP)
Our EAP works hand-in-hand with high deductible, fully insured plans. The employer uses savings to invest in a self-funded plan below the high deductible that will now meet the needs of the group for a lower deductible. This plan allows the employer to reap the benefits of a good claim year and have protection against a poor one.
The Results:
Fully-insured HDHP will generate premium savings
Increased control over rising healthcare costs
Employer freedom to design their plan with the flexibility offered by a self-funded plan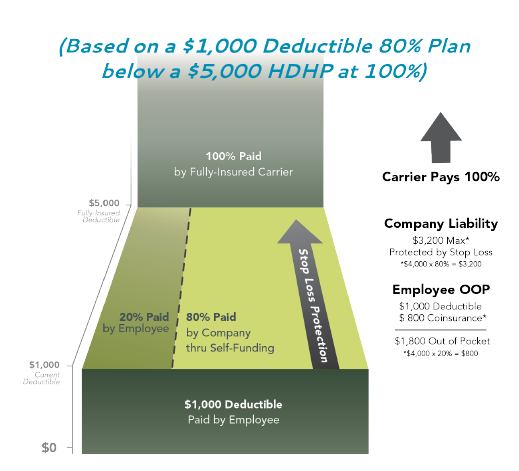 Flexible Spending Account (FSA)
Our FSA allows your employees to set aside pre-tax dollars from their paychecks to pay for qualified healthcare and other eligible expenses such as dependent childcare. Eligible expenses are reimbursed from the employee's account.
Employer Benefits:
Effective with any health plan
Fully compliant with IRS regulations
Simple administration
Save 7.65% in payroll taxes in FICA and Medicare
Comprehensive account visibility
Designated account management team
Employee Benefits:
Save up to 40% on health-related costs
Convenient payment options
Instant access to funds
Easy online account management
Market leading calculators and support tools
Outstanding service experience
Health Reimbursement Account (HRA)
HRAs are flexible programs that enable employers to use tax-deductible dollars to reimburse employees for qualified medical expenses. HRA funding can come from the premium savings realized in moving from an expensive low deductible health plan, to a low-cost high deductible plan. By contributing to HRAs employers create a more attractive benefit package for employees who may object to a high deductible plan.
Employer Benefits:
Accounts do not have to be pre-funded
Employer retains ownership of funds if employee terminates
Payments can be claimed as business expense deductions
Increased health insurance flexibility
HRA contribution amounts are customizable
Select who pays healthcare expenses first
Amount can be rolled over to the next year
Employee Benefits:
HRA is entirely employer funded
First dollar benefits depending on plan design
Remaining funds can be rolled over year-to-year
Wide range of qualified medical expenses and, in some cases, insurance premiums
Nationwide PPO Access
Health Cost Solutions has access to regional and national PPO networks. It is our objective to develop PPO networks based on your employee's geographical region to offer the most comprehensive savings available.
PPO networks accessed by current HCS clients include:
CIGNA
MultiPlan/PHCS
HealthChoice
MedCost
Arkansas Blue Cross Blue Shield
In addition to excellent PPO network arrangements, any claim that falls outside of the selected PPO network is sent electronically to a preferred partner to obtain an out of network discount. Based on plan design, this is typically reimbursed at the penalty level of benefits which control plan dollars and prevents employee balance billing.
Pharmacy Benefit Management
Through our strategic PBM partnerships, we offer comprehensive programs to control pharmacy benefit expenses. Based on our experience in the market, we have developed aggressively priced pharmacy contracts that are employee and employer friendly. We strive to educate physicians and members on ways to reduce unnecessary pharmacy spending.
For additional savings HCS applies transaction processing which ensures that all expenses are eligible and tracked back to each member to guarantee all pharmacy spending is accounted for and eligible for stop loss reimbursement.
Value-Based Payments
HCS offers Valued-Based Payments (VBP) as an additional cost-saving solution. Our product benchmarks clients' institutional claims costs against a Medicare-based pricing system. The calculated result is a fair and reasonable price for each procedure, plus clients still receive their network discounts for all other services.
In addition to the innovative pricing technology associated with this product, clients have a team of seasoned negotiators behind them who work with hospitals and facilities to determine pre-procedure pricing agreements, ensuring that the facility is fairly reimbursed and mitigating the possibility that the member will be balance-billed.
Self-Funded Group Medical Plans
With the assistance of HCS, you can purchase stop-loss or excess risk insurance to protect against catastrophic claims. This allows the freedom and flexibility necessary to design a plan to meet your specific needs.
HCS excels in analyzing current benefits to help identify and address better solutions for both the employer and the employee. HCS' preferred status with many stop-loss carriers offers financial savings and unsurpassed service.
HCS offers claim administration on:
Medical Plans
Dental Plans
Vision Plans
Short-Term Disability Plans
Claims administration services include:
Dedicated claims analysis
EDI HIPAA compliant transactions
Electronic preferred provider repricing
Electronic nonpreferred provider discount arrangements
Fraud and abuse detection and control
Applying industry standard source-based edits to all claims to ensure appropriate provider billing practices
In-house medical management accessible to providers, employers and employees
Reinsurance Management
HCS offers complete support in obtaining and managing reinsurance products, including selection of competitive rates, negotiation of contracts, coordination of premium payment and filing of claims. All carriers we use have superior financial ratings.
HCS maintains a preferred status with many reinsurance carriers. This accomplishment is a result of quality claims administration.
Transition Management
Health Cost Solutions assigns a dedicated transition team to work with the incumbent carrier/administrator to ensure a smooth transition for the client and the members. The transition team consists of staff from Account Management, IT and Claims.